Click the Download button at the top right to begin your download. It will only take minutes!
Click Run when prompted. You may need to click Run a second time to start installing the casino.
After you've clicked I Agree and Finish you can choose whether to play for real money or fun money.
To take advantage of Pantasia's promotional offers, sign up for a Real Money account, go to the
Cashier and make a deposit using your credit card or another of the safe and easy deposit options.
---
Download Instructions
The pictures below should help you through the simple process of downloading and installing
the casino. If you need more help, don't worry. Our friendly customer support agents are standing by.
Email our friendly agents at support@pantasia.com if you require personal help downloading.
If you prefer to speak with customer support, you may call us at +5999 433 8828.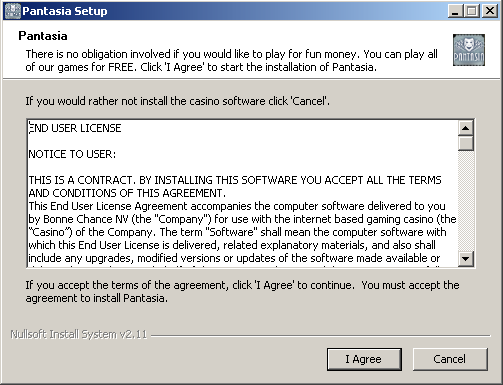 Click I Agree.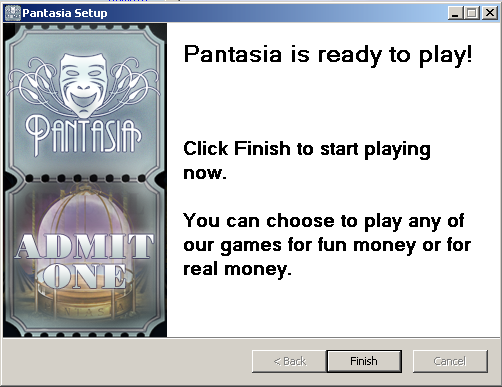 Click Finish.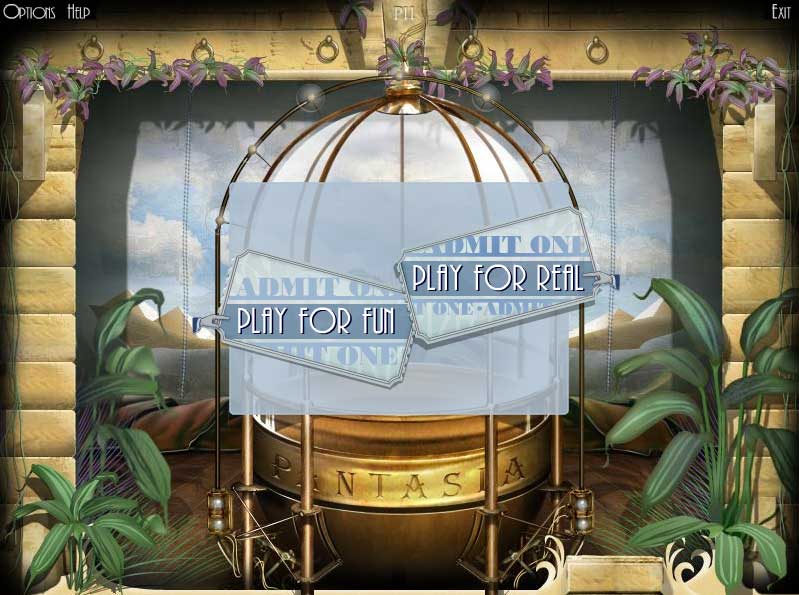 Click Play for Real or Play for Fun.
That's it! You are ready to enjoy our 160+ games including the revolutionary i-Slots™!
If you don't see the Play for Real or Play for Fun and need assistance,
email us at support@pantasia.com or if you prefer to speak with customer support,
call us at telephone number +5999 433 8828.